Resume
Education
2013 - 2014
SAE Institute London
Electronic Music Producer
Trained in electronic music production on Logic Pro and performance on Ableton Live. Gained experience in the music business on the label management side, music publishing, distribution and contracts.
2010 - 2013
Eukleidis
Computer Network Technician
Specializing on networks and computer applications.
Experience
2012 - Current
Alveda Music
Label Manager / Founder - Owner
Started his own record label called "Alveda Music" in February 2012. The approach to combining everything music related in one company has attracted several top names to the label such as; Sebastian Park, Chris Kaos, Foxi, Saladin, SUNANA, Patrick Roulette, MeanBeatz, Neo Paulex and many others.
2021 - Current
EDM Cave
Press / Founder - Owner
Following the success of label, Falcos bought and re-lauchned the EDM Cave, electronic dance music news distribution network.
2022 - Current
Club Agent
Artist Manager
Launched his own DJ agency.
real name: Falcos Panagiotis / Falkos Panagiotis
greek: Φάλκος Παναγιώτης
born: 7 February 1995     dual citizenship (British & Greek)
hometown: Sykia Chalkidiki (Greece) | Συκιά Χαλκιδικής
Marketing
Music Production
DJ
Artist Management
Label Management
Social Media
Event Organizing
Party Organizing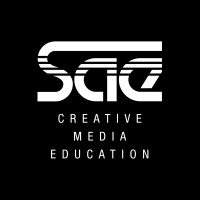 Electronic Music Production